20th Year Reunion – Pathways to Freedom Prison Workshop – VSP
March 16, 2024

-

March 17, 2024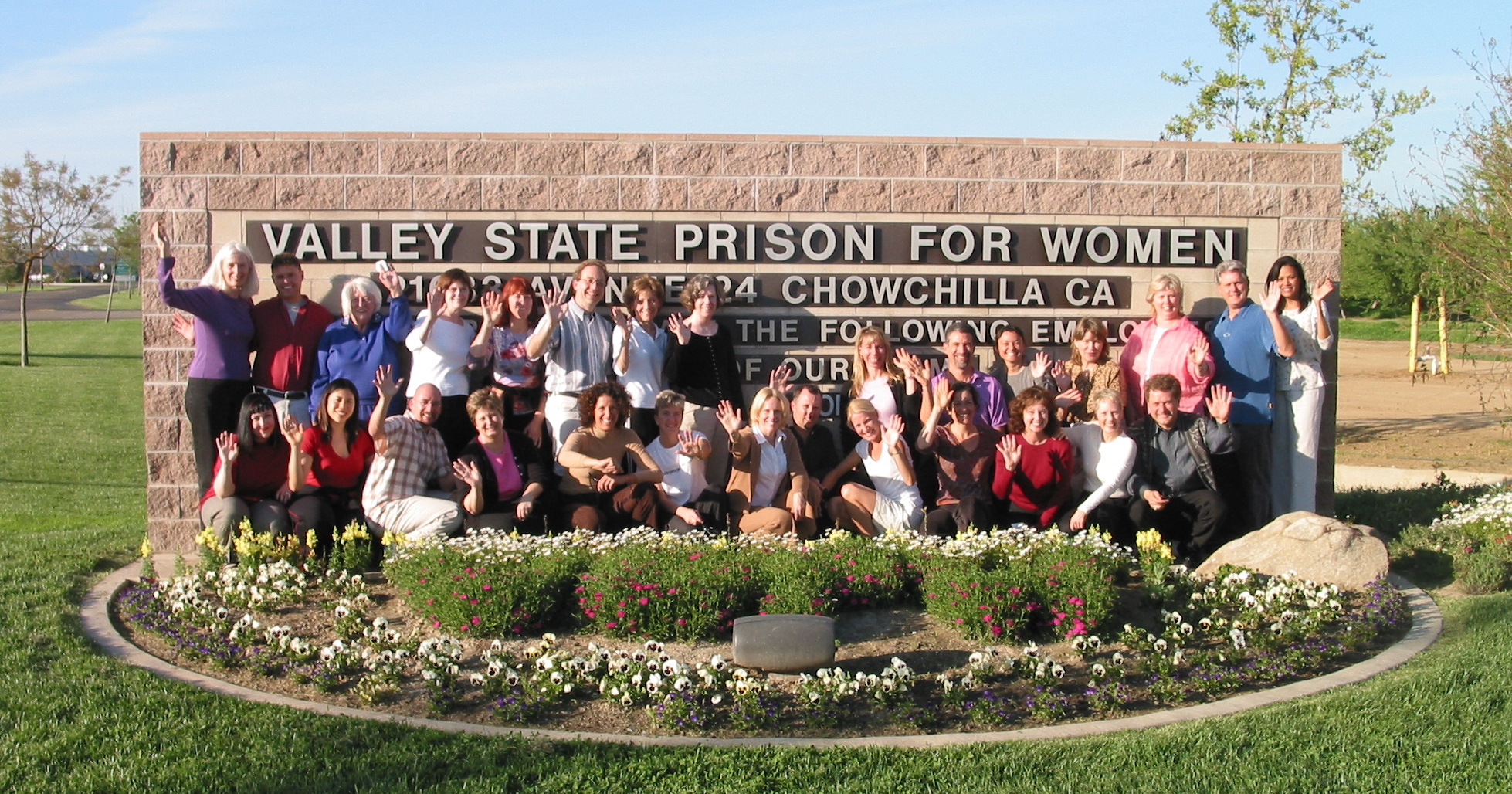 Pathways to Freedom Prison Workshop
Join our volunteer team to take part in a service project that truly transforms and heals.
Our prison program, the Pathways to Freedom workshop is presented in a large group setting and teaches communication skills, relationship skills, and also works at the emotional level, offering a specific skill set to heal the underpinnings of anger.
VOLUNTEER ENROLLMENT OPEN
VOLUNTEER APPLICATION DEADLINE
INTENDED NOTIFICATION OF VOLUNTEER STATUS
"ONE ACCORD" MEETING (IN PERSON)
PATHWAYS TO FREEDOM WORKSHOP
Attendance Required
As a volunteer, in-person attendance is required for the entire prison project which starts on Friday night at the "One Accord" meeting and ends on Sunday evening with the completion of the workshop. By submitting your application, it means you can commit to being present for the entire project (from the Friday night meeting to the end of the workshop Sunday).
CANCELLATIONS & NO-SHOW'S
Life happens and there are situations beyond our control. We understand and take these circumstances into consideration. With that in mind, if you have a history of dropping, you may be impacting your future chances of being selected as part of the volunteer team for the prison workshops.
COVID Guidelines
Currently California Department of Corrections & Rehabilitation (CDCR) does not require masks.
You have the option to wear masks for your own health and well-being.
Flexibility. We are working closely with the prison to prepare for these events understanding that if COVID numbers surge, for the safety of our participants and volunteers, we will need to reschedule. Please know that the event may be cancelled on short notice.
Food & Lodging Expenses
As a 501-c3 we rely on the generosity and goodwill of our volunteers to run these programs! As part of that, volunteers pay for their own hotel rooms (at a discounted rate) and a food expense of $25 (which covers modest lunches/snacks in the prison on both days). We also suggest that volunteers leave a tip for hotel staff (they're truly amazing!).
Submit Your Volunteer Application
To volunteer for this event, please submit an application.
SUBMIT YOUR SECURITY CLEARANCE FORM
NEW VOLUNTEERS
This form is required.
RETURNING VOLUNTEERS
Please submit a new Security Clearance form if your Driver's License (or other submitted ID) has changed or if you have had any changes to your arrests and/or incarceration history since you last filled out this form.
ALL VOLUNTEERS
• You will need to bring the ID that you submitted with you when you enter the prison.
• Please make sure that your ID is valid.
SUBMIT YOUR EDUCATIONAL BACKGROUND FORM
NEW VOLUNTEERS
This form is required.
RETURNING VOLUNTEERS
If you have already filled out this form, you do not need to resubmit it.
SIGN UP FOR OUR UPDATES
If you are not already on our notifications list and would like to stay informed about future opportunities to volunteer, sign up for our updates to get the latest news on our upcoming events as well as time-sensitive reminders.
Related Events