Newsroom
Search for posts using tags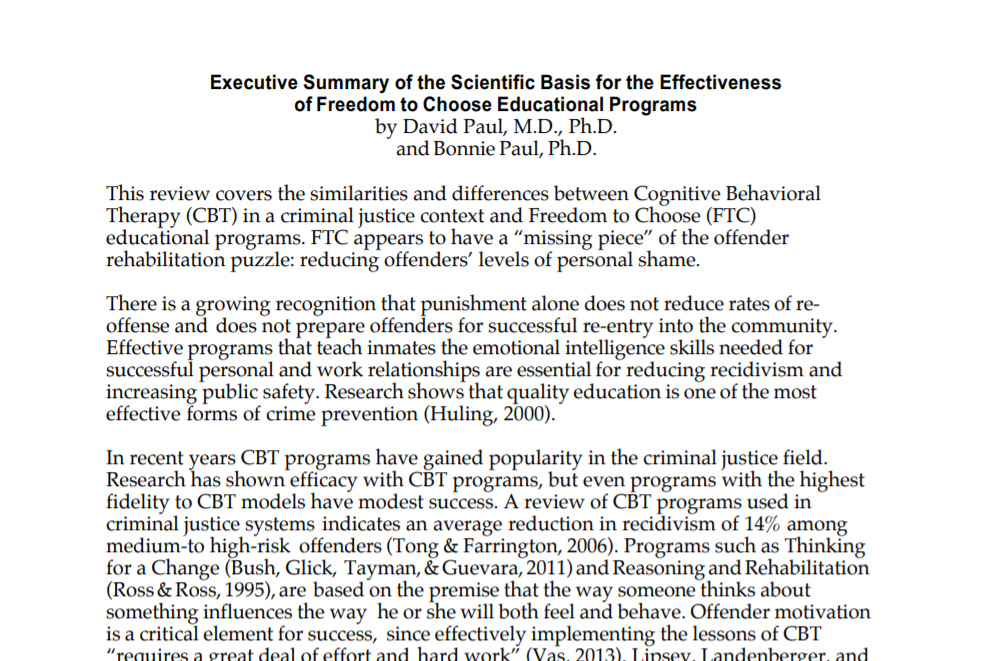 Executive Summary of the Scientific Basis for the Effectiveness of Freedom to Choose Educational Programs
read more
We are pleased to announce the newest addition to our Board of Directors: Stephen Leland Keelm, JD, MBA. He comes to the Freedom to Choose Project with a rich background in nonprofit administration, financial management, and a long-standing commitment to social...
read more
Over 80% of released incarcerated individuals return to prison over a ten-year period.1 I first came across this harrowing statistic while watching a Youtube video during one of my typical homework procrastination sessions. As soon as I saw it, I knew I wanted to do...
read more
Families that serve together grow together! Highlighting our volunteers who have invited their family members to join them in loving service with The Freedom to Choose Project (FTC). Husband and wife, Dena and Brad, are another one of our "families who serve...
read more