Support Us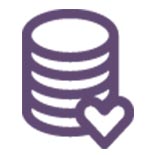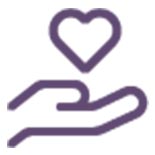 As an alternative, you can send us a check to our mailing address:
The Freedom to Choose Project
315 Meigs Road Suite A295
Santa Barbara, CA 93109
Or donate via this PayPal link.
Here's how your donations help!
$25 – Pays for an incarcerated individual to attend a weekly support group and practice forgiveness
$150 – Pays for one incarcerated individual to attend an entire 2-day workshop in prison
$500 – Sponsors a Community Event to bring parolees and community members together for compassionate experiential learning
$1,000 – Pays for 40 male incarcerated individuals to attend weekly refresher courses in prison
$15,000 – Enables us to launch a new pilot program in a new prison
$20,000 – Supports an advanced 2-day workshop for incarcerated individuals
We also welcome monthly recurring donations starting at just $10!
Join us in breaking the cycle of incarceration. All donations make a difference!
Many companies have a corporate donor-advised fund to support charities and causes they or their employees are passionate about. As a company or employee, if you would like to support us in this way, contact us to find out more.
Offer your support by matching our donors during a fundraiser or campaign.
Make all your shopping dollars count. Shop at
Smile.Amazon.com
and a percentage of your online purchases will be gifted to FTC – at no charge to you! Simply sign up for a free account, specify "Freedom to Choose Foundation" as your chosen charity, and have fun shopping! AmazonSmile is the same Amazon you know: same products, same prices, same service.
Make all your shopping dollars count. Sign up for a free iGive account and a percentage of your online purchases will be gifted to FTC – at no charge to you! Simply sign up for a free account, specify "Freedom to Choose Foundation" as your chosen charity, and have fun shopping! 
www.igive.com
You can designate The Freedom to Choose Project as a beneficiary in your will or trust.
Our volunteers are extraordinary! We are fortunate to have the support of a large and dedicated group, many of whom have continually stepped forward in loving service since the project began. Volunteering with The Freedom to Choose Project (FTC) is an enriching experience, which provides each volunteer with opportunities to be of service in addition to mastering the same skills we offer our participants. These skills support greater healing, effective communication, emotional intelligence, self-determination, and a higher degree of happiness. If you are interested in becoming a volunteer, here's how you can get started.

Look out for our emails. When an event is scheduled, we will send out an email notification that contains the dates and other relevant time-sensitive information. You can also visit our
Upcoming Events Page
for our schedule.
If there is an event that you would like to volunteer in, please submit your volunteer intention in the time frame specified. Note: Each application is project specific.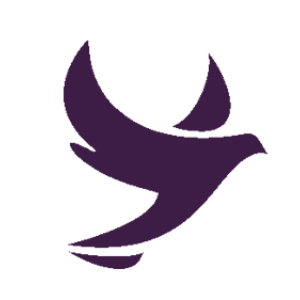 "While I volunteer to be of service to these men at the correctional facility, the truth is that I receive back ten-fold. My heart overflows and tears fall from my eyes as I bear witness to the transformation of young men to mature, caring gentlemen, who also yearn to give back. It is a privilege to be here and do this work. As Ghandi said 'Be the change you want to see.' Here the change is so clear. Light to you FTC."
INTERESTED IN LEARNING MORE
Subscribe to our newsletters to get up-to-date information about our programs and volunteer opportunities
March
16 - 17
2024
Valley State Prison
Volunteers can contribute in the community through various activities, for example holding events such as a fundraise or Community Trio Event, offering administrative support in our Santa Barbara office or sharing your talents with us remotely through various projects that align with your area of interest and skill. Come join our Mighty Network to connect with like-minded individuals, watch our monthly community calls, discuss topics and discover the many ways you can get involved.
There are various ways to get involved with FTC and to share your talents and expertise in service of meaningful work. If you would like to volunteer and share your skills and expertise with us, check out our volunteer page.
If you have a skill and desire to apply your talents for a worthy cause, please let us know. Here are just a few ideas of small projects you could undertake with FTC.
Photography
Videos / Short Films
Alumni Outreach
Copy Writing
Spanish Translation
Grant Writing
Research
Marketing & Campaigning
Fundraising
Consulting – if you are an expert in your field, want to support FTC but don't have a lot of time to take on a project. Contact us to become a resource for information and feedback.
For job opportunities and internships, please check out this page.
Here you'll find everything you need to get started leading a Community Trio Event (CTE) in your community.