Our Work
50% of incarcerated individuals who are paroled or released return to correctional control within three years1
2.2 million Americans are incarcerated
Cost: $80 Billion annually2
95% of prisoners are going to be released at some point in time
2.7 million children have an incarcerated parent
Approximately half are under 10 years old

 
1 U.S. Dept. of Justice
2 Brookings Institute
Even though the rates for incarceration have gone down in recent years, the U.S. still has the highest rates of incarceration in the world. California prisons, plagued by overcrowding since the 1970's, house more than 183,600 prisoners, with some prisons running at 300% capacity. In addition, prison homicides in California are double the rate of the national average.1 Incarceration experts point to overcrowding and the lack of prisoner rehabilitation programs focused on reducing prison violence as the primary sources of this increase. California is expected to spend $75,560 per incarcerated individual per year on incarceration, the highest in the nation and 45% more than 20112. According to the California Department of Corrections, 65% of incarcerated individuals who are paroled or released return to correctional control within three years.3
1 NBC News, February 2016
2 State of California, Legislative Analysts Office: March 2017
3 California Department of Corrections 2015 Outcomes and Rehabilitation Report
EVENT FREQUENCY
Throughout the year, FTC offers large workshops that take place over a 2-3-day period as well as long term prison programs where classes are offered once a week.
WHO IS INVOLVED?
Our foundational programs currently serve the incarcerated community in California prisons. We offer workshops and classes that are highly accessible to men and women of all cultures, education levels, and faiths.
HOW CAN YOU HELP?
Become a volunteer and experience this rich and rewarding work first hand, share FTC with your friends and/or donate to support our programs.
EVENT FREQUENCY
As scheduled.
WHO IS INVOLVED?
FTC has a growing network of support and opportunities for community engagement. Come join our Mighty Network to connect with like-minded individuals, join our monthly community calls, discuss topics and discover the many ways you can get involved.
HOW CAN YOU HELP?
There are a number of ways to get involved in our community events. Spread the word and invite your friends and family. Host an event, volunteer in your area of expertise and of course come join us and have fun.
SERVICE LEARNING TRAINING
EVENT FREQUENCY
As scheduled.
WHO IS INVOLVED?
The Service Learning Training (SLT) is a two-day training program designed to prepare interested individuals to serve as volunteers in our prison workshops. It also teaches fundamental self-care skills useful for anyone who either volunteers or works in a service capacity.
HOW CAN YOU HELP?
Spread the word and invite your friends and family.
WHO IS INVOLVED?
Our Alumni are men and women who have attended a FTC workshop while incarcerated. If that's you, we want to hear from you! Send us an email and connect with us on our Alumni Facebook page.
HOW CAN YOU HELP?
Join us and be part of this network of support. Connect with us and other Alumni, speak at our events, volunteer in our prison programs and invite your family and friends to share these practical skills and tools.
FTC is all about redemption and the power of second chances. We assist men and women in stepping free of past identifications as "criminals" and re-identifying themselves as valuable, responsible members of our society. Both qualitative and quantitative results indicate significant benefit for individuals who participate in FTC programs over time.
SUCCESS STORIES & TESTIMONIALS
Having attended The Freedom to Choose Project's (FTC) workshops [and programs] has helped me to completely alter my thinking, actions, and manner of living. The exposure to the loving and safe environment has also affected a large portion of this prison. The...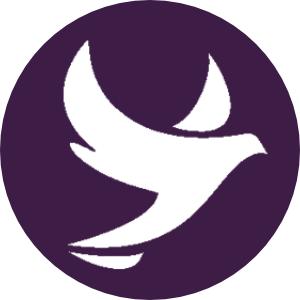 of FTC program graduates have been released from prison.
of participants reported their lives improved
of participants experienced less conflict
of participants have taught learned skills to friends and family
Incarcerated individuals at Valley State Prison for Women were queried six months after the program.
Incarcerated individuals who participate in our programs demonstrate more peaceful behavior, parole more successfully, are integrated into society more effectively and can give back to their communities. Those who continue to be incarcerated are able to collaborate more effectively with prison staff creating a safer environment.
WORKING WITH PARTNERS
TO GET RESULTS
When we come together in support of one another we can effect great change. There are many ways to get involved with FTC – volunteer in our programs or share your expertise in areas such as film making, photography, copy writing, marketing, fundraising, public speaking, etc. If you are interested in volunteering, becoming a sponsor or supporting our work in other ways, we would love to hear from you.